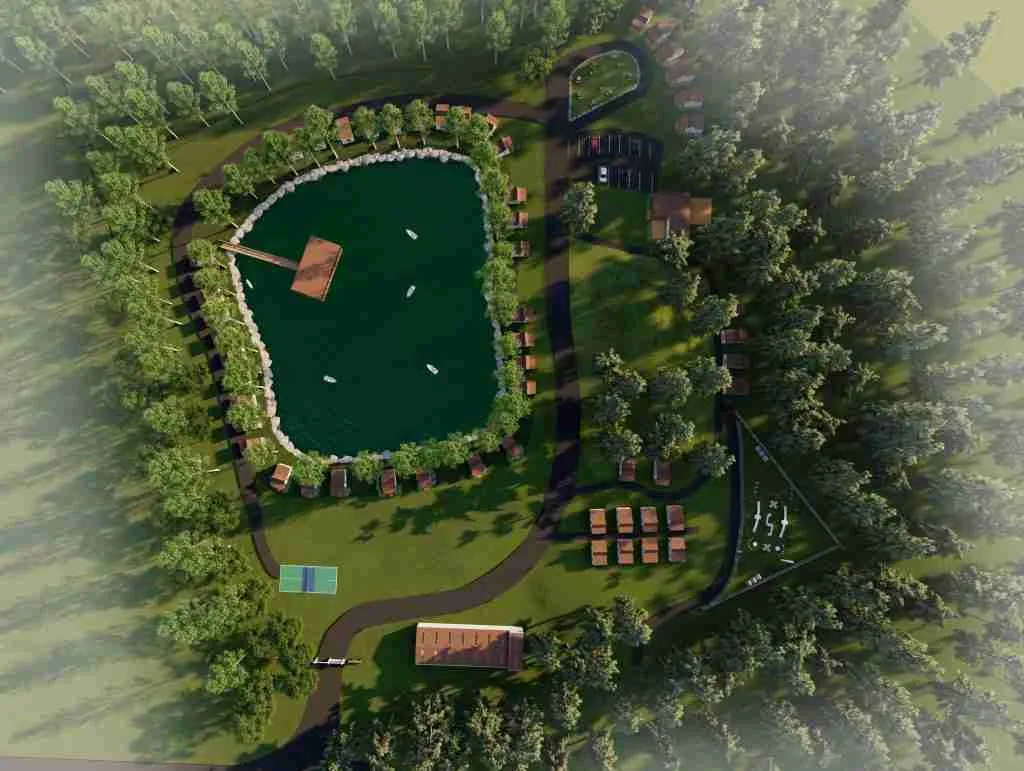 The What
A New Long-Term Tiny House Living Community being developed for 54 "Tiny Houses on Wheels" outside the city of Huntsville, Alabama, rated "the Best Place to Live" for 2022-2023 (US News & World Report) based on local job market, quality of life (desirability) and affordability… (among many other accolades and list-topping statuses…)
The Where
7 wooded acres featuring a serene 1.5 acre year-round spring-fed lake in the North Alabama rustic countryside, right off Alabama State Highway 72. Within 10-15 minutes in nearly any direction of groceries, home goods, building materials, fast food, restaurants, convenience stores, gas stations, pharmacies, post offices… just about everything you could want or need… (map and exact location coming soon…) Close by, but not too close!
The Why
Tiny houses and tiny house living is not just a trend or fad that will soon fade away; on the contrary it is a movement that continues to build steam and mature, as a real solution for a larger and larger segment of the population seeking financial freedom / independence who want to actually own their home (now, not in 30 years). There is a serious need for a property where people can live in their Tiny Homes along with all the amenities and more that you find in the most modern luxury apartment complexes (but all for a fraction of the price).
For Who:
These homes and this tiny home lifestyle is ideal for anyone looking for more freedom in their lives…

You might be a young professional or couple not wanting to throw away your money on expensive apartment or home rent with nothing to show for it over time. Perhaps saving up or still figuring out your future life/family plans. For many in this group, this is just a step or path toward eventually buying a larger more traditional home when they need the space and set down roots in the community and have more established, higher paying careers and a growing family for example.
Or other end of the spectrum, you could be a retired empty nester, wanting your own home but not the 30 year mortgage or large payments and upkeep just to keep the home going… when you could be spending that money on living a better lifestyle and making your money go much further to enjoy LIVING & ENJOYING your golden years…
Or anyone in between!
There are many different types of people these days looking to "go tiny & be free"; many people are selling their homes and most of the clutter they have accumulated over the years (ie, possessions), taking their equity and seeking to move to a better locale (safer area, stable/growing economy, cheaper cost of living, reasonable people/can be left alone, milder/warmer climate, etc…). They're able to buy their home outright and still have money left over to play with (= LIFESTYLE), with much more reasonable monthly expenses and a home they fully OWN and can even take with them should they ever need to move (not stuck, freedom!) or sell or pass down to their heirs down the road… They can truly downsize and 10x their retirement (vs all their money going into keeping their home current and keeping up with the Jones')…
When:
Now. All the components are finally in place: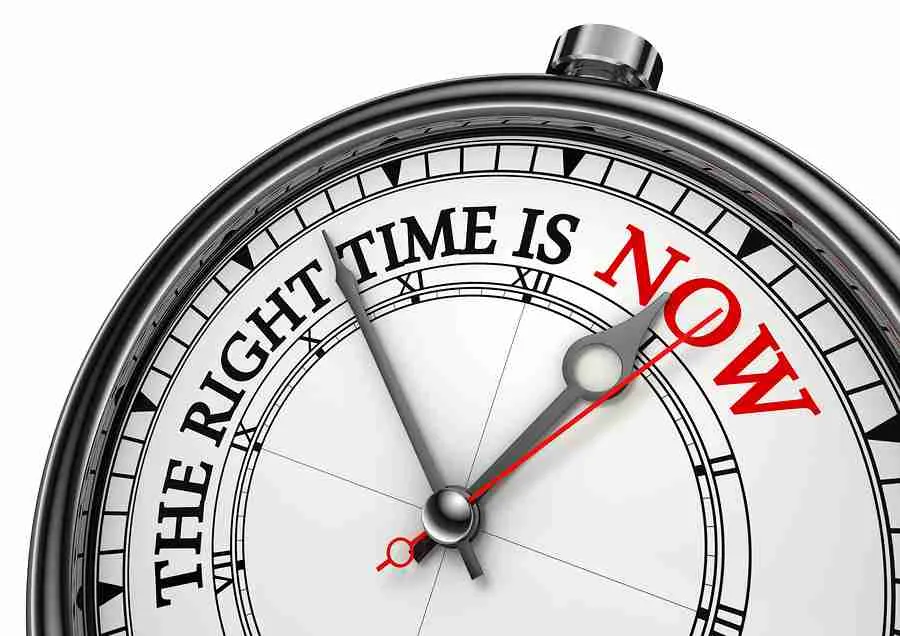 A collaboration with a well-established, experienced and proven Tiny Home Builder who can build and provide quality yet super affordable tiny homes on wheels within months of orders (the production-line ITH homes ie Incred-I-Cottage, RJO 2024, etc) vs 2 years for most other tiny home builders. And yes for almost all 54 tiny home lots (the largest, most complicated tiny homes could take slightly little longer while the ITH MODEL homes built by the Amish are being built inside of 8 weeks currently)
An incredible property with wonderful built-in features, located outside the big city of Huntsville but close enough (within 15 min in any direction) to everything anyone could need, that will allow tiny homes on wheels, that can offer affordable lot rent, with high speed fiber internet, is a beautiful location, easily accessible and has tons of amenities and benefits for residents
A community of educated, well-informed and supportive tiny house enthusiasts needing a place to live in a new Incredible Tiny Home
A team experienced in property development, infrastructure development, tiny houses, home building, tiny living, property management, business and finance
A national market where inflation is continually pushing up expenses and interest rates and pushing people to the brink, causing them to worry about the future and wanting to find a better, more affordable, simple long-term solution
A wide-spread awareness that continues to grow about the solution of "Tiny Homes on Wheels" as more and more shows continue to come out, building codes & zoning laws continue to evolve (albeit slowly and grudgingly) and more people realize this as a great solution to some of their biggest challenges today
The How
Development Plan: To develop 54 "Tiny House on Wheels" lots in multiple phases (for New "Incredible Tiny Home" Home purchases only) with all homes receiving the following amenities with their $300/mo lot rent (+utilities):
30-amp power
½" fresh water connections
3" septic connections
Reliable Fiber Internet: hi-speed Wi-Fi available property wide
Regular trash removal services (several dumpsters on-site)
Mail service (USPS mailbox center & package delivery area; mini post office)
Grounds Maintenance
On-site Property Manager
Fenced-in dog park
1-mile level walking trail around lake
Clubhouse access: "tiny" laundromat, "tiny" basic gym room, "tiny" lounge, on-site manager housing, covered & screened-in large front porch and open deck with Lake view in the background…
Outdoor cooking & eating area & fire pits with chairs/benches (possible outdoor fireplace)
Community gardens for vegetables, flowers and ornamentals
Pens for community/resident-managed possible goats, chickens, rabbits, etc (TBD)
Lake access for fishing, swimming, water-sports, and lounging, including a dock/deck (distance into lake TBD; may or may not be covered) with hammocks, chairs, sun chases, etc
Management-assisted community/property events & social activities (food trucks, pickle ball tournaments, workshops/classes, game nights, etc)
Management-assisted Group-Buying discounts with venders (for repairs/improvements, ie, HVAC, plumbing, electrical, carpentry/handyman work, etc)
Hot Tub(s) with lake view
Pickle ball court(s)
Premium forested lots, phases 1 & 3
Premium water-front lots on edge of lake, phases 2 & 4
—–> Click here if you're ready to buy your Incredible Tiny Home for "The Cottages at Pine Lake" Property
Ideal Tiny Home Models for the property:
These homes below are the ideal tiny homes on wheels for this property, though any new Incredible Tiny Home purchase can work on this property (as long as its packaged & priced correctly for "The Cottages at Pine Lake" Community – talk with your ITH sales rep for details on package pricing of other homes for this property):
Studio Units (RJO 2024 or 8×16/8×20 Incred-I-Box)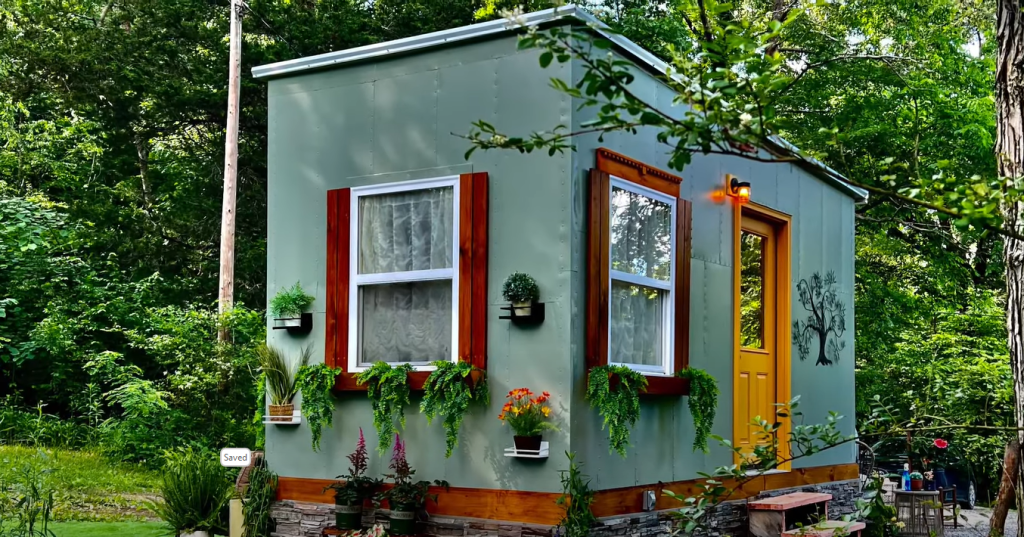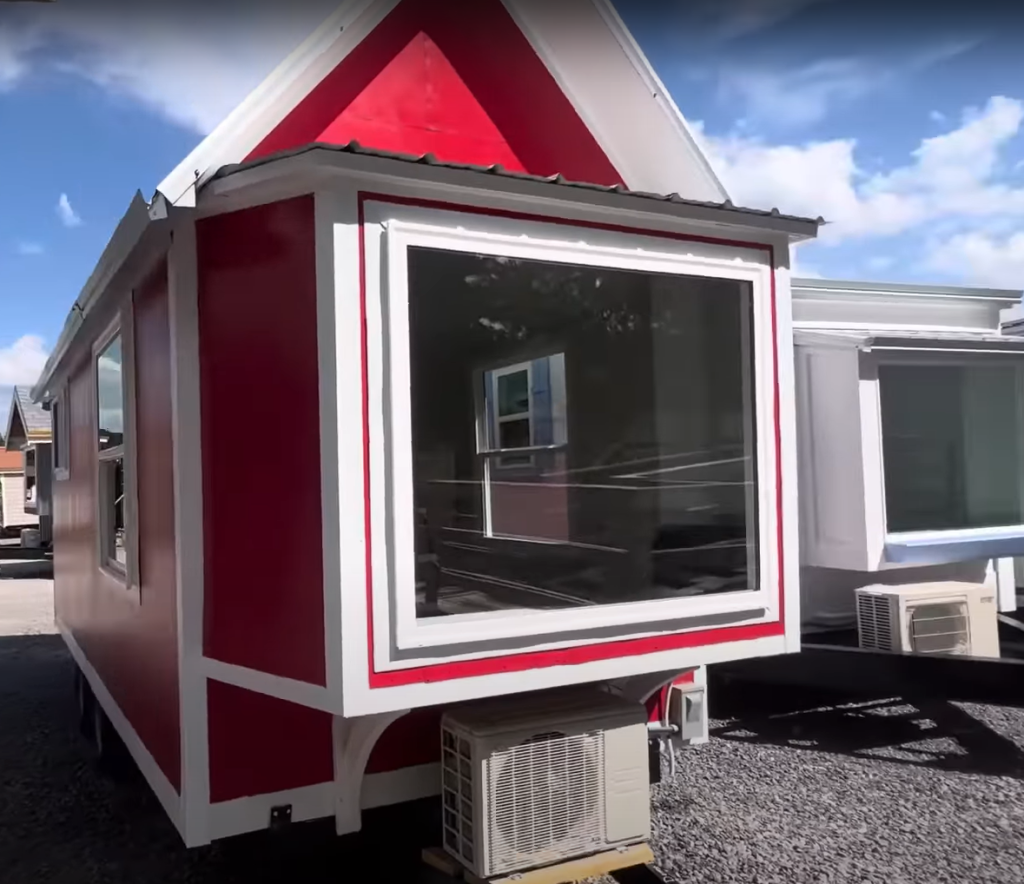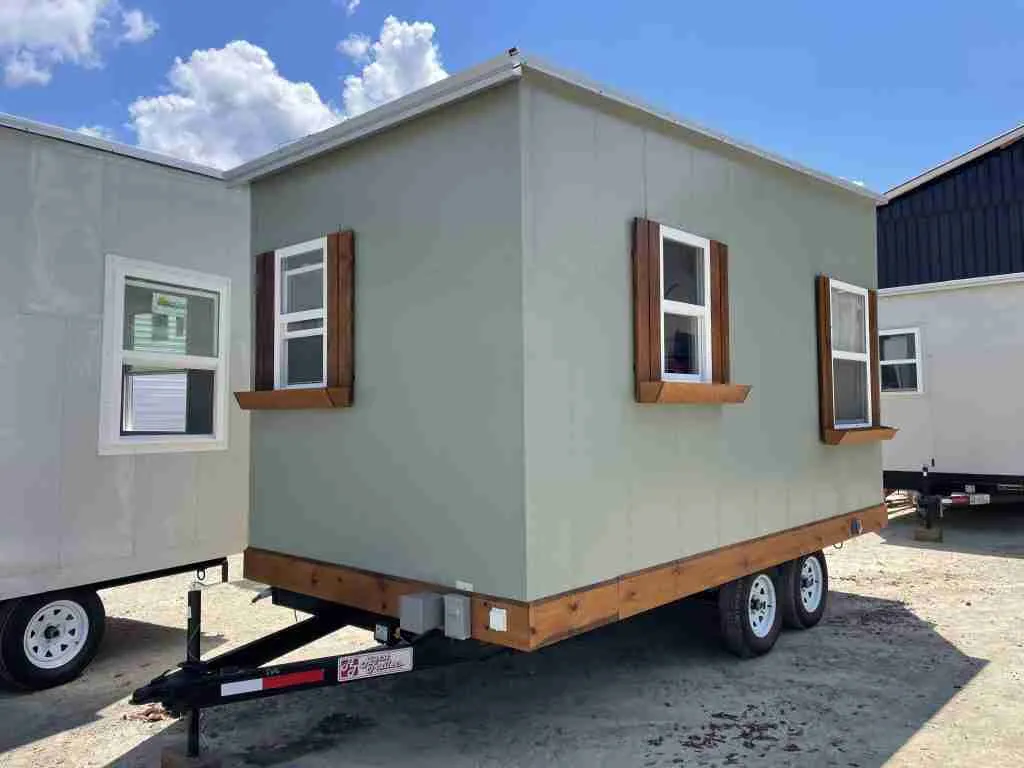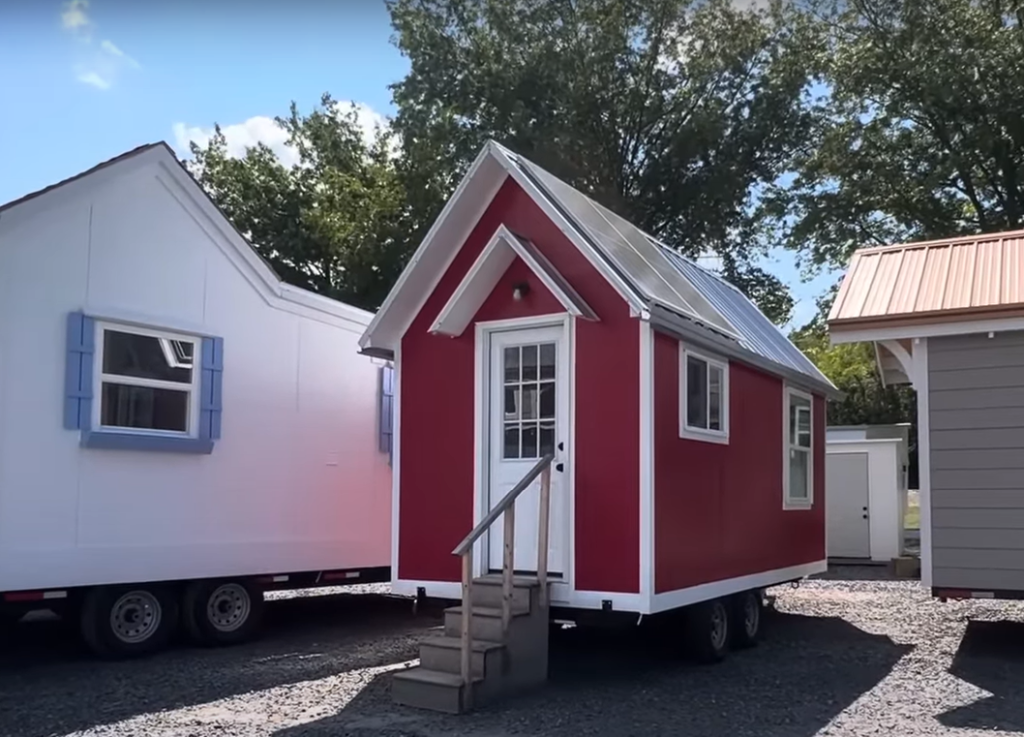 1-bedroom Incred-I-Cottages (or the new 2024 8×24 RJOs) – most desirable sale, hence the name "The Cottages"…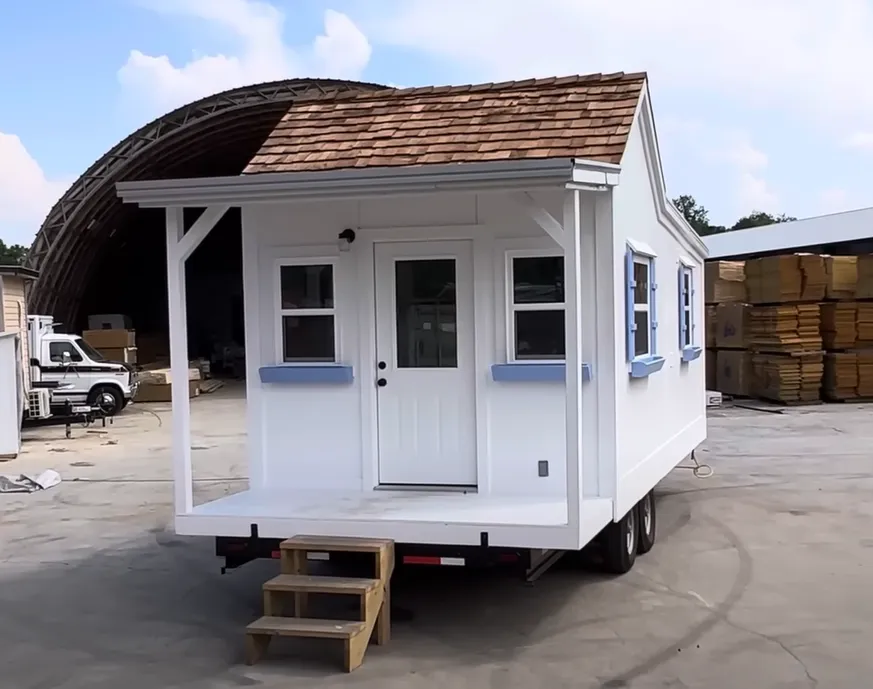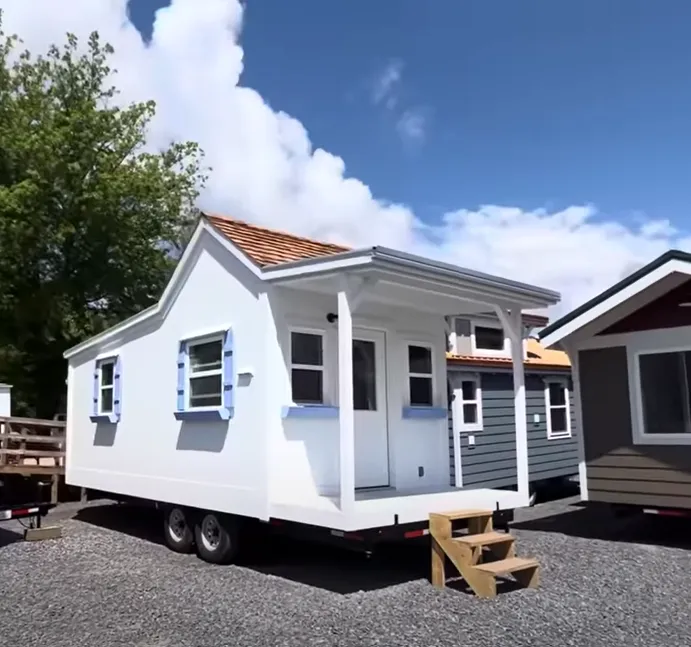 2-bedroom (Incred-I-Cottage w/ Add-a-Cottage or Incred-I-Box with Add-a-Box; certain configs only)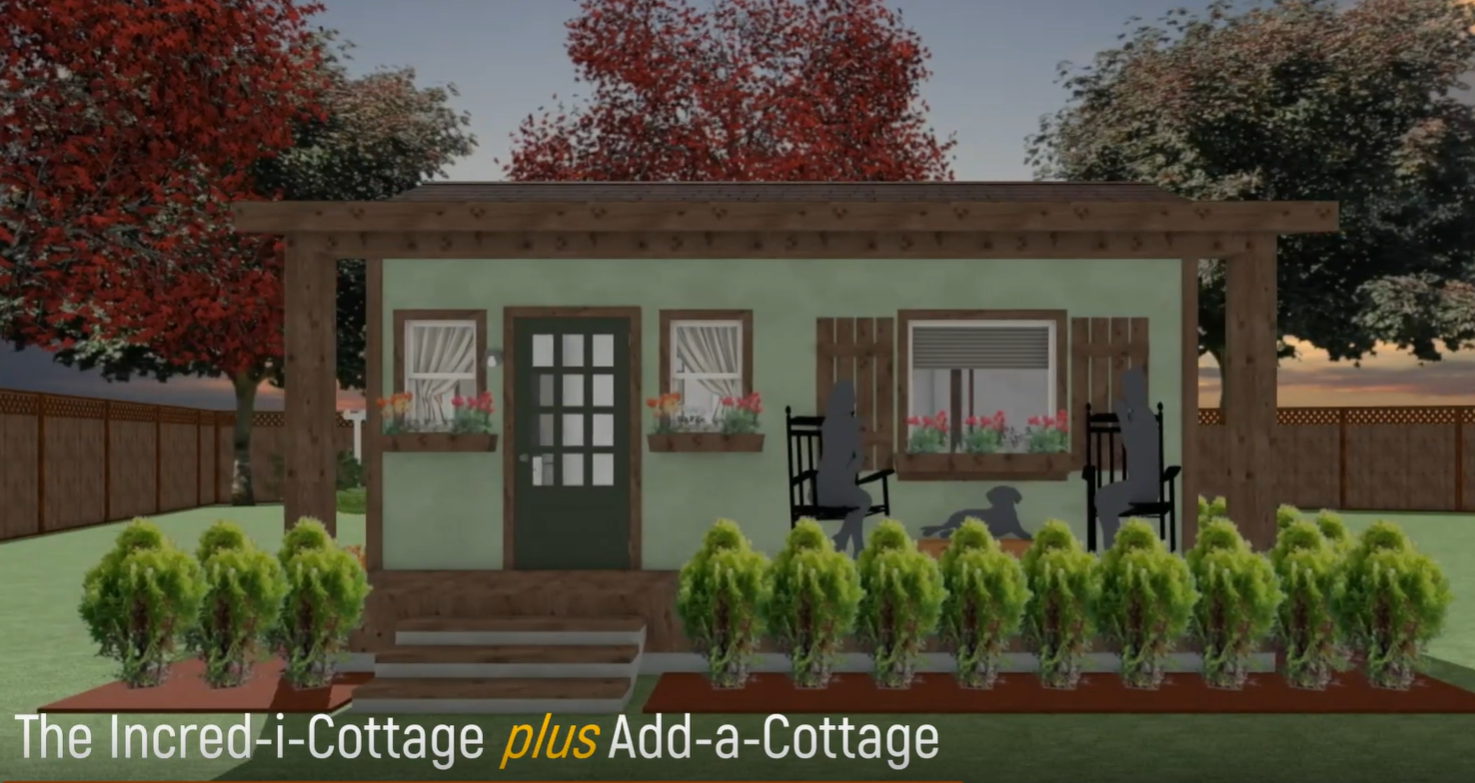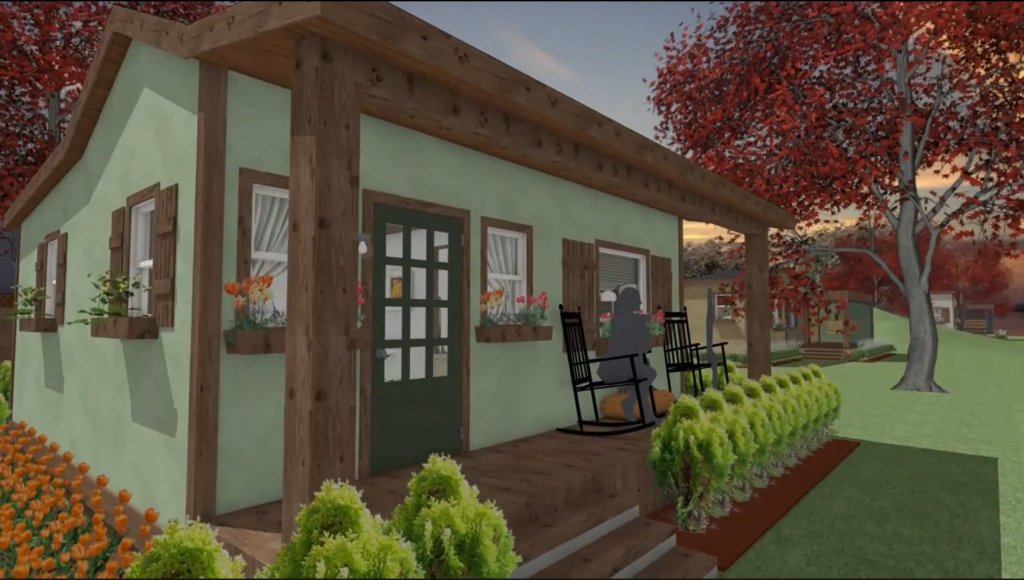 Development Phases:
Phase 1: 10 homes on premium forested lots, utilizing existing septic infrastructure in NW of property (6 homes in northwest corner of property – just north of tiny laundromat / future tiny clubhouse – and 4 homes just south of future tiny clubhouse along west edge of property); lots currently available for sale, move-in ready within weeks (First Mover's Advantage; Homes as priced for Phase 1 include the $10,000 Key Money Package, a $5000 Key Money Discount from Phase 2, which pays for the development infrastructure of the lot and amenities and enables a lower monthly lot rent of $300/mo)
Phase 2: 24 homes on premium waterfront lots; 12 homes on southeast side of lake edge and other 12 along northeast side of lake edge; lots will be ready for sale once Phase 1 complete and sold out (home package prices on these premium lots will increase by $5000); new septic system, water & power for these lots and infrastructure needs to be put in

Phase 3: 10 homes in a more secluded, wooded Southeast corner of property (available once phase 2 sold out; home package price TBD)

Phase 4: 10 homes on west side of lake (widest lakefront lots on west side of lake, most private space; home package price TBD)
It is anticipated that this community will sell out relatively fast due to the limited number of lots and desirability of the property and location. If you're ready to buy your Tiny Home and secure your lot, click here now
**NOTE: Due to the limited number of lots available, we will only be allowing long-term residents only – no short term rentals or airbnbs allowed
***NOTE: Prices for homes purchased for lots on "The Cottages at Pine Lake" have different pricing than homes purchased directly from ITH that are not for this property as they do not include access to this infrastructure, these amenities, location and property features
—–> Click here if you're ready to buy your Incredible Tiny Home for "The Cottages at Pine Lake" Property
More Publicly Available Details will be Forthcoming! Stay Tuned!
To get the latest updates and information including progress reports, pictures, videos and more, sign up to be notified by putting your info in the form below:
---
Other Notable Close-by attractions:
Cathedral Caverns, a wheel-chair accessible 3-acre world-renowned cave is just 9 miles south, featuring the world's widest entrance to a commercial cave, the largest stalagmite in the world and other neat features.
Lake Guntersville, Alabama's largest Lake (part of the Tennessee River) & world renowned for its fishing competitions featured on ESPN is 16 miles from the property
Many Golf courses nearby, including the Robert T. Jones Trail in Hampton Cove, The Ledges in Huntsville, Gunter's Landing, Eagles Nest at Guntersville State Park and many more
Space & Rocket Center Museum in Huntsville
Professional Sports: Soccer (Huntsville City FC), Baseball (Trash Pandas), Hockey (Havoc)
Multiple colleges and universities: University of Alabama Huntsville, Alabama A&M, Drakes technical college, Calhoun Junior College, Oakwood University and others
Hiking Trails: Monte Sano State Park less than 15 min away, Guntersville State Park & Beach, DeSoto State Park an hour east into the Appalachian foothills
Cities: Nashville – 2 hours north; Chattanooga -1 hour east; Birmingham – 2 hours south; Atlanta – 3.5 hrs southeast; Memphis – 4 hours West; the gulf coast beaches -6 hours south