Any new tiny home that Incredible Tiny Homes sells is eligible to add the option for a lot at "The Cottages at Pine Lake" at the time of purchase (but double check there are remaining lots available for any homes over 30 feet long first).

As the name and renderings would suggest, we had the Incred-I-Cottage in mind when we envisioned this property (which was prior to the 2024 RJO release) as it was a production model home that could be built quicker and the look & style suits the vibe we were going for. With that said, we wanted to feature a couple different housing options for people to choose. We came up with separating the home options by studio, 1-bedroom & 2-bedroom sizes as we felt that is what most people are familiar with.
Below we have each of the 3 featured models (with multiple different sizes & options) but based off the same main design. You'll find pictures, a rough sketch or blueprint, and a video tour of the home. You can then compare what size and options/package you want to go with from the pdf document I created that compares all our featured offerings in one place.
Also to note, Randy just announced the new Amish-built RJOs and Cottages (all wood!) homes recently, which is EXCLUSIVE to homes going on this property. Meaning you can only buy one of these homes with the lot option for "The Cottages at Pine Lake". He is not selling these new Amish-built woody versions any other way – quite an honor!
When you've honed in on the home you want, call us at 256-594-9499 (press option 1) to speak with a sales agent to relay the home and details you want so they can put a contract together and send over to you for review and signature; then you just need to send over the funds.. (full details on the purchase process on this page here)
The 3 Featured Incredible Tiny Home Models for Lots on "The Cottages at Pine Lake":
Incred-I-Box 2.0 from $34,500 including Phase 1 Lot option
Incred-I-Cottage (& New Woody Cottage!) from $54,900 including Phase 1 Lot option
RJO 2024 (& New RJO Woody!) from $39,900 including Phase 1 Lot option
---
The Incred-I-Box 2.0
The original production line tiny home design that made building 50 or so tiny homes a month possible! (vs the normal 2 year backlog most other tiny home builders have). The Incred-I-Box 2.0 now comes with sleeker panels without exposed fasteners giving it a cleaner look. This home is strong, well insulated and ready to decorate. It has everything a person needs to connect to utilities and setup their new tiny lifestyle, available in 16ft long and 20ft long versions.
Note some of the interior pics below show the old version 1.0 with the fasteners showing; the 2.0 version now selling doesn't have any fasteners, just smooth walls…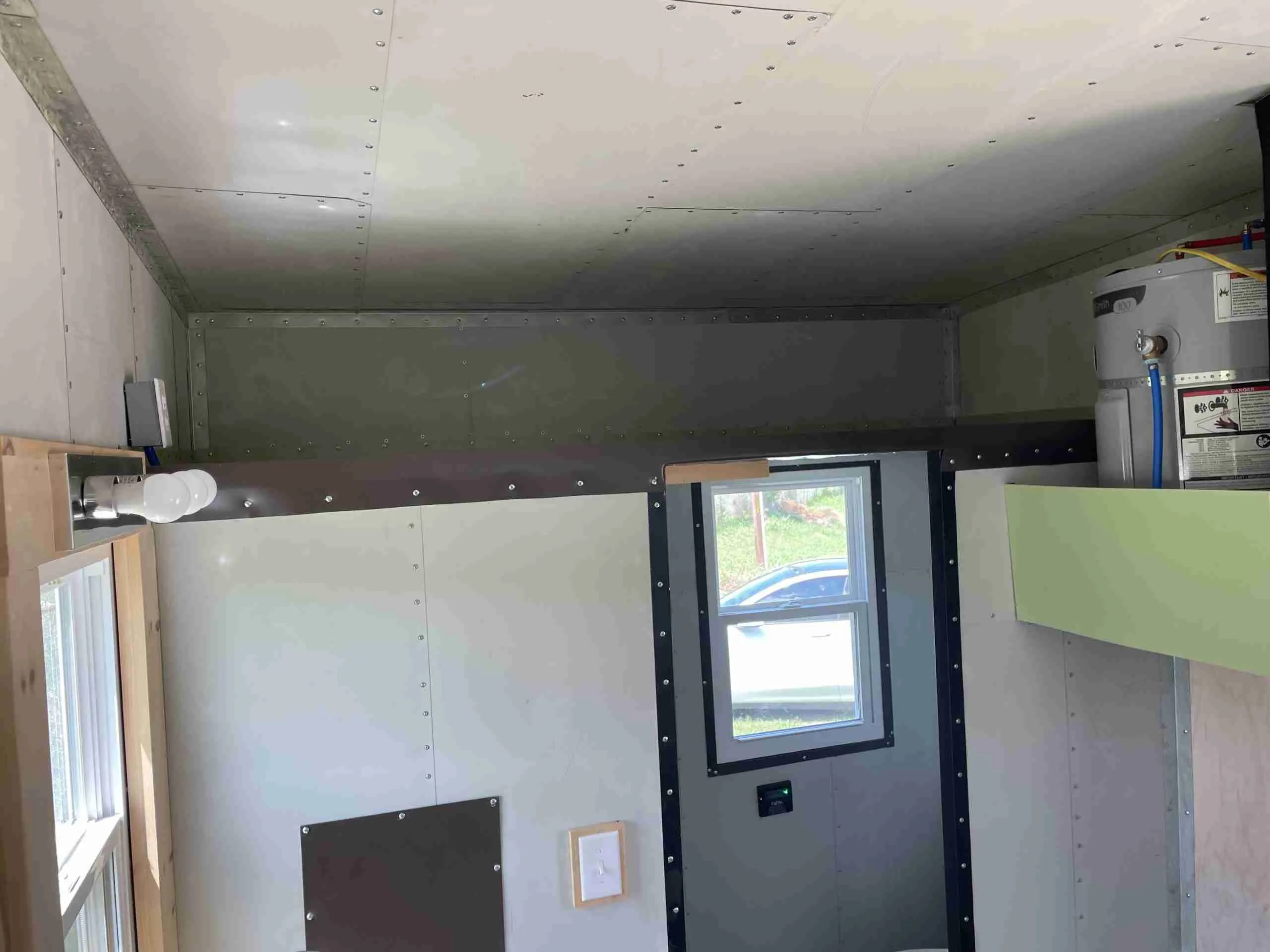 ---
The Incred-I-Cottage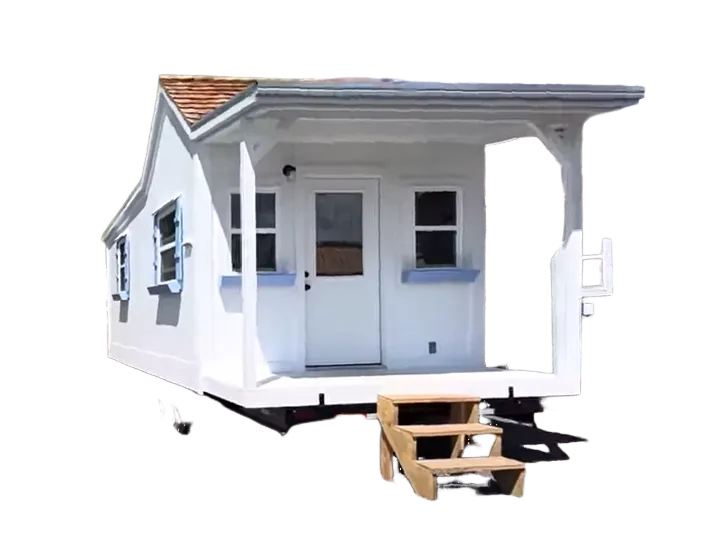 The Incredible Tiny Homes' Incred-I-Cottage was the next evolution of the production line, the first home to be built exclusively from the new fastener-less smooth metal panels. An entirely new design, on a 10 foot wide base allowed for a few design changes including the vaulted gable roof in the kitchen/dining area and a separate bedroom in the back with an interior closet in fact! Space for a stackable washer dryer, a 10 cu ft fridge and a good sized very functional kitchen and it comes with a number of amenities like a stove top & hood exhaust vent & microwave shelf built in, as well as a mini split.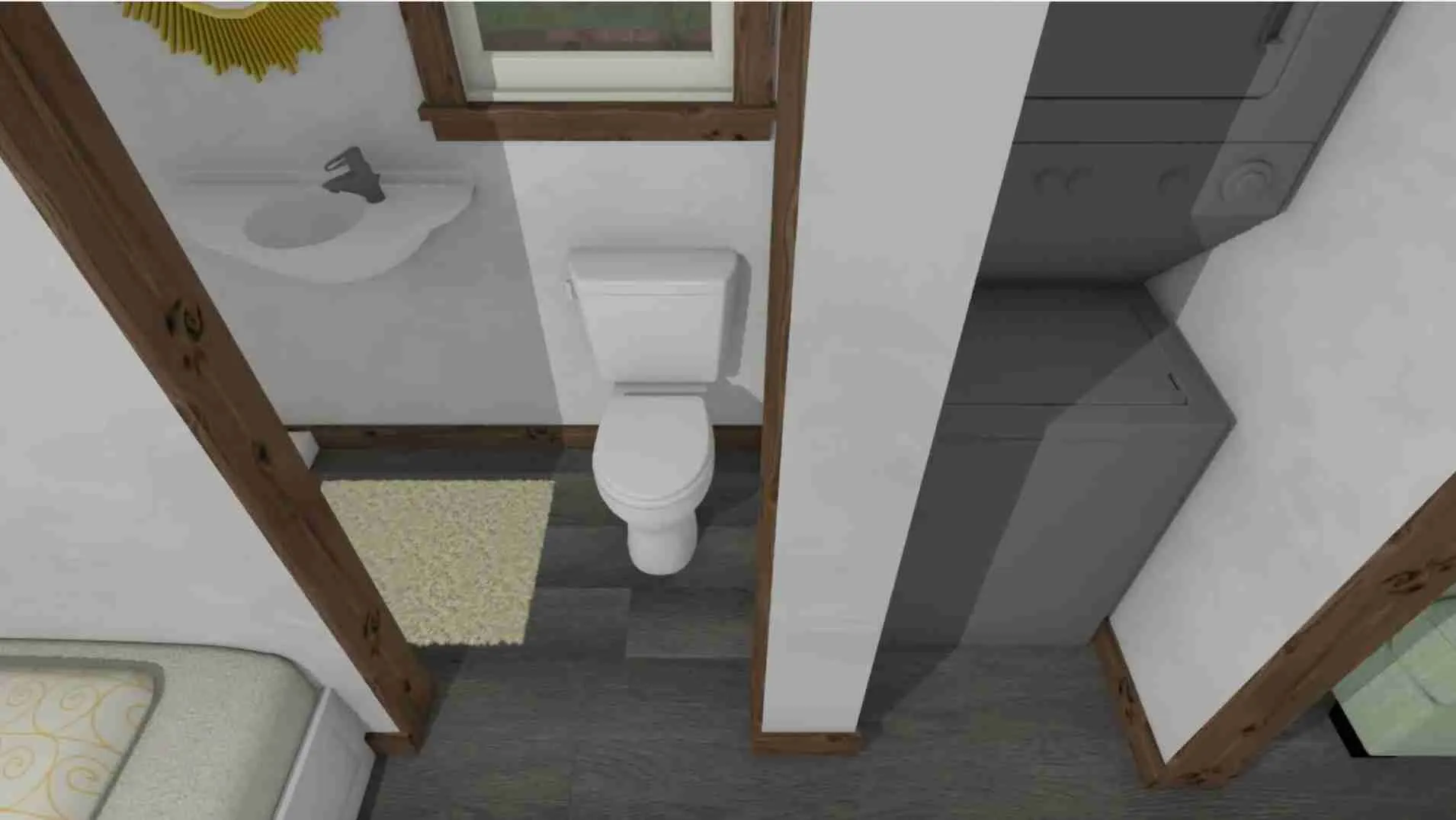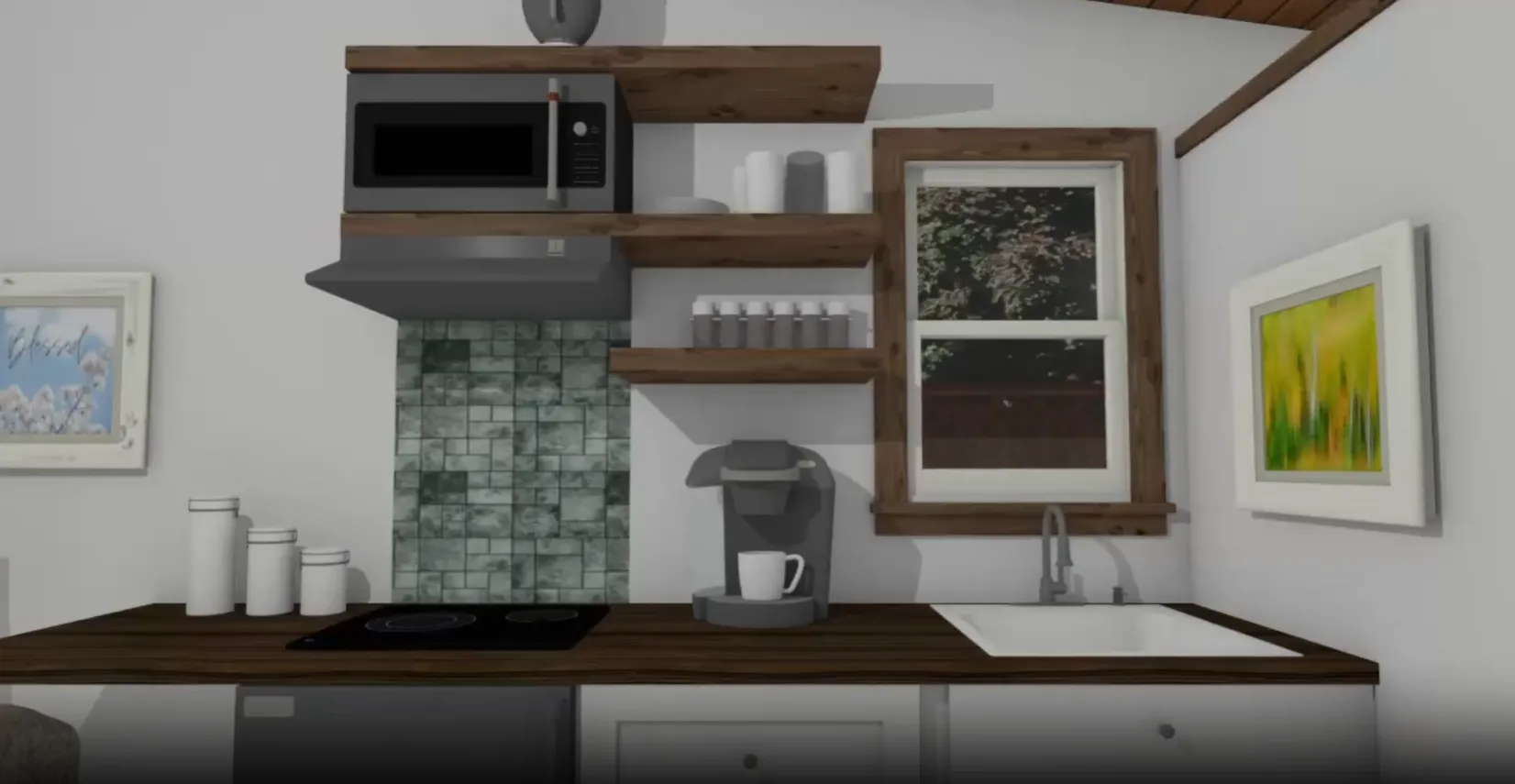 ---
The RJO 2024
The Incredible Tiny Homes' RJO 2024 (Randy Jones Original) is a fastener-less metal panel cozy-looking tiny home with a metal gable roof with a loft over the kitchen & bathroom that is very efficient with its space. (The 2024 version has the entrance door on the side and includes more amenities, see chart below for full details)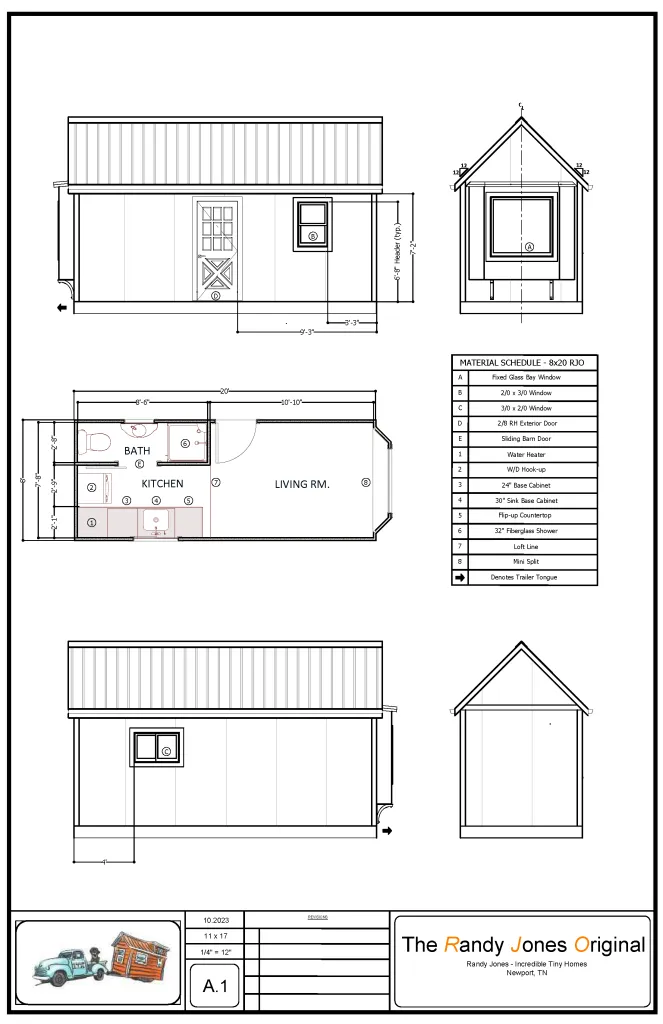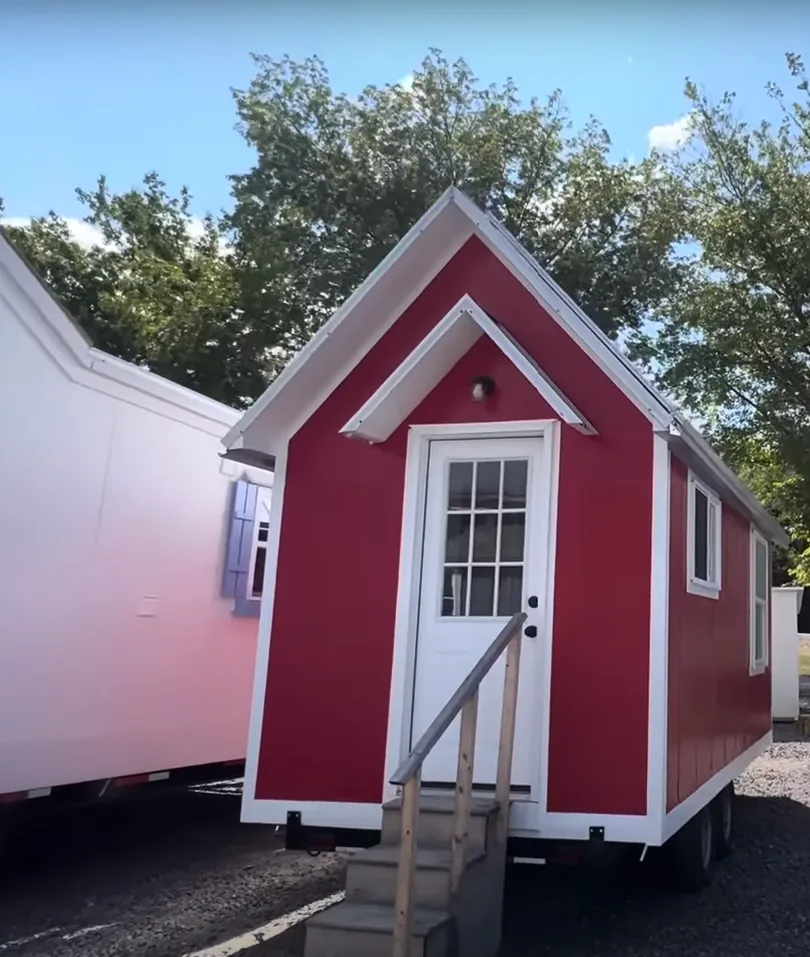 ---
Featured Tiny Homes Pricing: Sizing/Models/Packages
(On a smart phone, you may need to use 2 fingers to zoom in, or just print out)
---
If you're ready to buy, just call now (during business hours) 256-594-9499 and press option 1. And we'll see you at "The Cottages at Pine Lake" Tiny House Community soon! Home Sweet Home Alabama!
Note: you can find all of the tiny homes that incredible tiny homes has to offer here, but keep in mind you need to add the cost of the key money for a lot on the property to their prices; the prices on this website already included these prices, currently priced for early-bird Phase 1; add another $5,000 for Phase 2 lake lots).