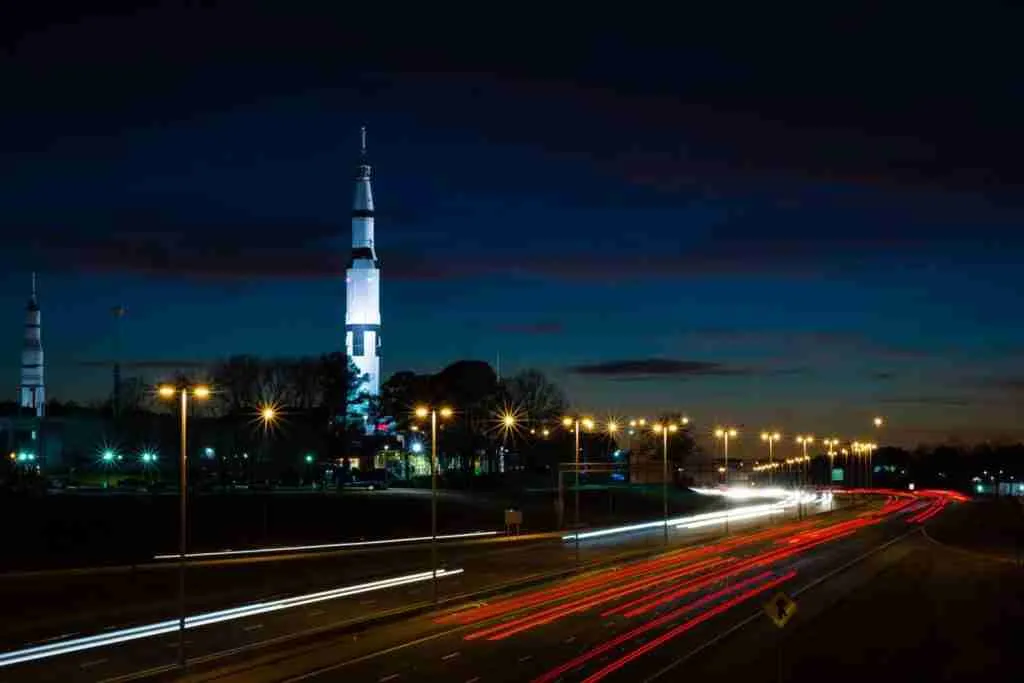 If you're not familiar with the Huntsville, Alabama area, you may be in store for quite a shock about how amazing a place it is to live! And that's not just me saying it – someone originally from San Diego & Lake Tahoe, California who has also lived in many other cities across the country and several in Europe as well..
The secret about Huntsville has gotten out and the city is now featured in the top 10 lists of many prominent publications, including:
So the question is:
If you plan on living in a tiny house, why not live in it in one of the best areas of the country??
What was once a sleepy cotton town has been transformed into the largest & fastest growing city in the State of Alabama once the Redstone Arsenal military base and space program started here in the 60's, with some of the smartest "rocket scientists" in the world (literally) relocating here. Huntsville then further benefited from the consolidation of military bases in the 1990s and again in the mid-2000s (BRAC) as waves of military personnel and a 4-star General command was relocated to Huntsville. More recently, the FBI has now created a new 2nd Headquarters in Huntsville bringing an additional 4,000 FBI (and their families) to the Huntsville area over the next months and years.
Huntsville also has the 2nd largest Industrial Park in the country (4th largest in the world) – Cummings Research Park – which features a number of large companies & Missile Defense / Aerospace / Government Contracting companies from Blue Origin, Northrop Grumman, …as well as new facilities for Facebook/Meta, Google, several car manufacturers like Toyota & Mazda and our largest employer The Huntsville Hospital group – quite a diverse local economy as you can see! (Huntsville also has the 1st airport certified for commercial space craft landings!)

"For years, the rocket industry was Huntsville's draw— now there's more to this city that recently became Alabama's largest in population. With a low unemployment rate—less than the national average—Huntsville rings with vibrancy. By the end of the year, 44 miles of greenways and trails will add to the existing 73 miles," wrote Southern Living. "The Huntsville City Football Club just concluded its inaugural soccer season (the Rocket City Trash Pandas and Huntsville Havoc also fill stands with baseball and hockey fans, respectively). The Intuitive Planetarium, at 8K resolution, is one of the South's best."
---
Huntsville is A Smart Place because of our employers. We are home to Fortune 500 Companies, high-tech startups, space and defense agencies and contractors, state-of-the-art medical research facilities, and prestigious education and research institutions. We have become one of the fastest growing tech cities in the nation, while keeping a high quality of life and a low cost of living.
248,800
Annual Average Employment
56
Foreign-based companies from 14 countries
2.5%
Unemployment rate compared to 5.3% national average
Huntsville Metro Population
With a 16-county regional population of 1.3 million people, our economy is strong and growing. We have recovered and even surpassed our prepandemic employment, and we grew by 32 per day in 2020. Based on projected job growth, an increasingly educated workforce, and investments in infrastructure and quality of life, Huntsville is prepared not only to get bigger but to keep getting better.
491,723
Huntsville Metro Area Population
U.S. 2020 Census
1.3M
Population in 16-county Labor Shed
19%
Huntsville Growth Since 2010
U.S. 2020 Census
Huntsville Economic Development
According to Moody's Analytics, "Huntsville will be an above-average performer in the short term because of the strength in manufacturing and federal government, as well as a skewing toward high-wage jobs. Longer term, Huntsville will benefit from a high-quality workforce and strong population trends, giving it an edge over other Alabama metros."
17%
Projected 5-year GDP growth
2021-2026 Moody's Analytics
87.6%
Cost of Living Index
Compared to U.S. average
19,300
Expected job growth over the next 5 years
Workforce
Our workforce of highly skilled, highly educated people supports a diverse industrial base, including aerospace, defense, information technology, bioscience, and advanced manufacturing.
39%
Employment growth 2000-2020
U.S. comparison: 16%
600,867
Huntsville Regional Labor Force
68%
Workers who have attended college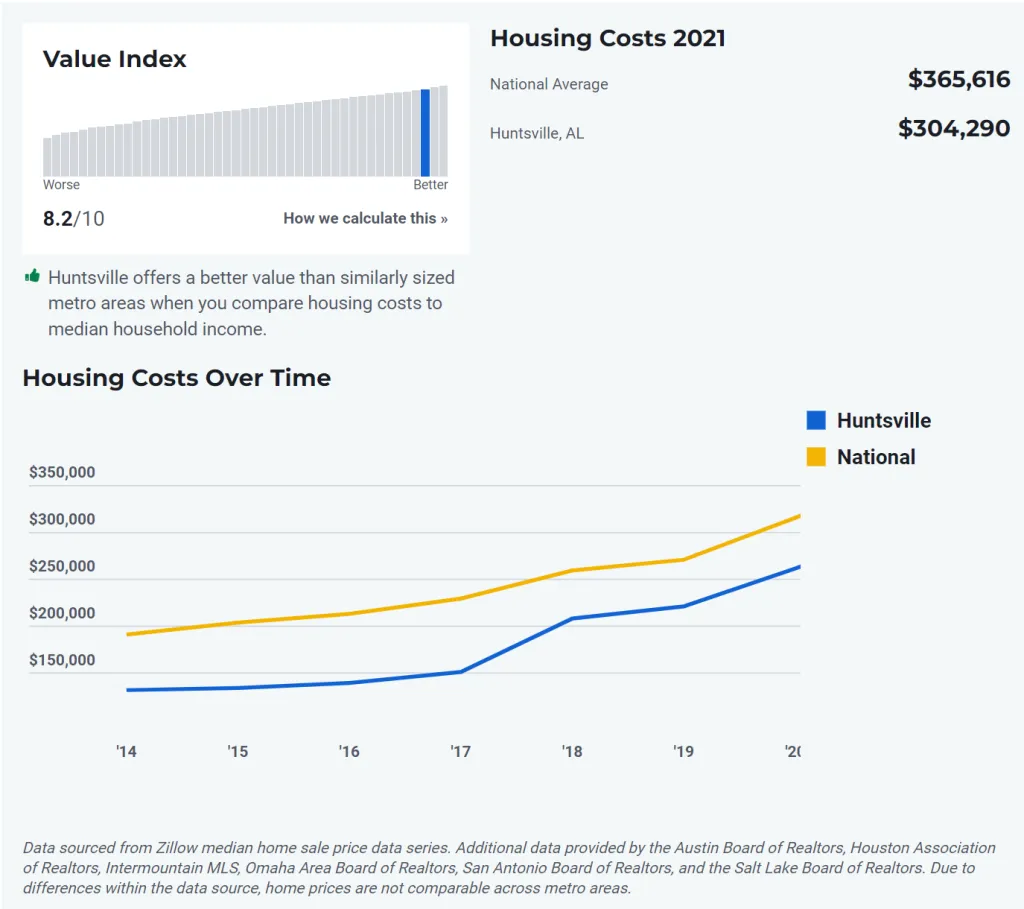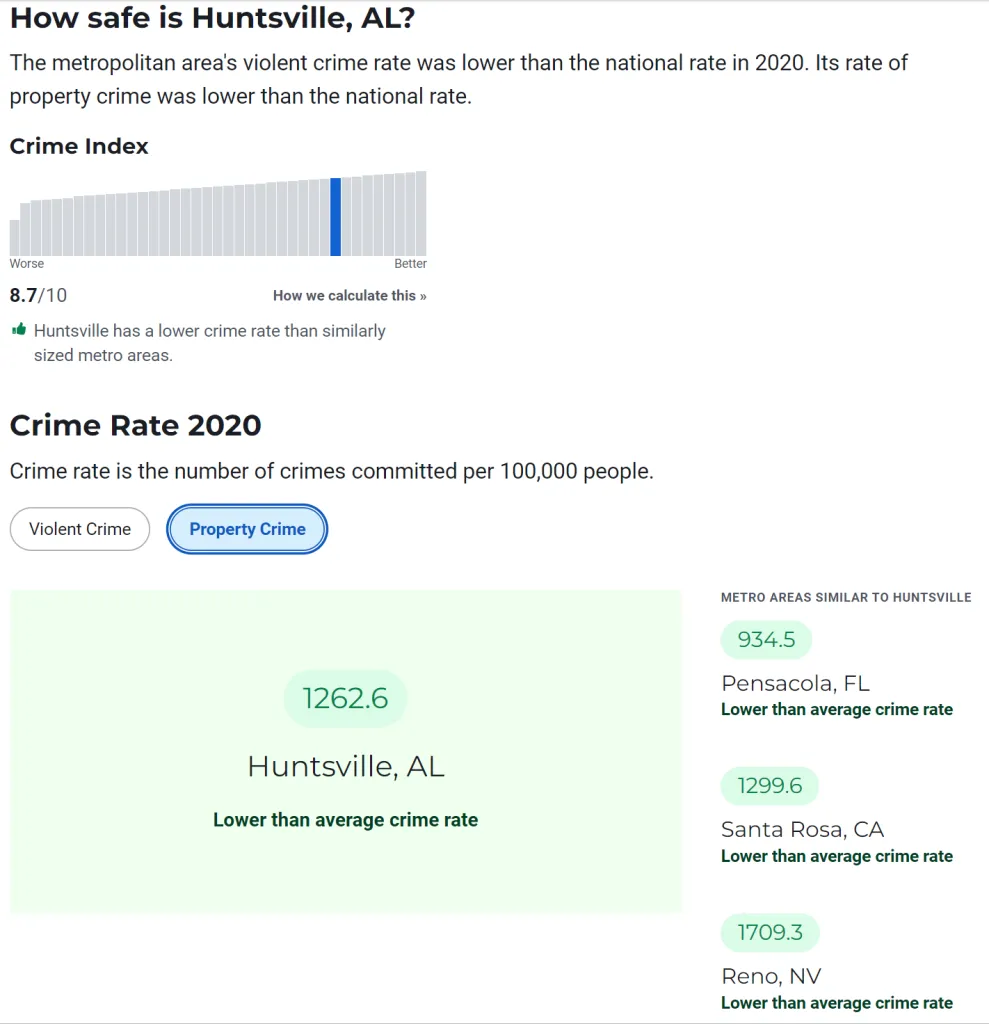 ---
Ready to make Huntsville, Alabama your new home in a new Tiny House on Wheels?